For details on FREE DELIVERY to Swift Current and select communities, please see our Policies page.

Ilana Grostern and Amy Appleton Venu of Montreal are the designers and owners behind the fabulous washable diapering system know as AppleCheeks. Amy and Ilana are also winners of the W100 Top 100 Female Entrepreneurs of 2016.

These ecologically-minded business women really know what they are talking about when it comes to cloth diapering not only from their own personal experiences, but also because they have listened to their customers over the years. And they are so thrilled to be bringing this proudly Canadian-made system to you!
AppleCheeks cloth diapering products are proudly designed and manufactured in Montreal, Quebec, Canada.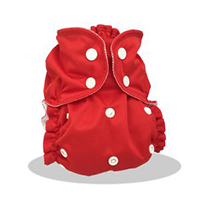 $24.95
$14.95